Leah Williamson is an English women's football player who currently plays for Arsenal of the FA WSL and the England national team. A versatile player, she started playing as a midfielder before moving to central defense after a managerial change. She has played for her only domestic football club since 2014 as a senior player.
Leah Cathrine Williamson was born on March 29, 1997, in Milton Keynes, England. She was introduced to football at the Rushden & Diamonds Centre of Excellence at the age of 6 and joined Arsenal's Centre of Excellence in 2006 at the age of 9.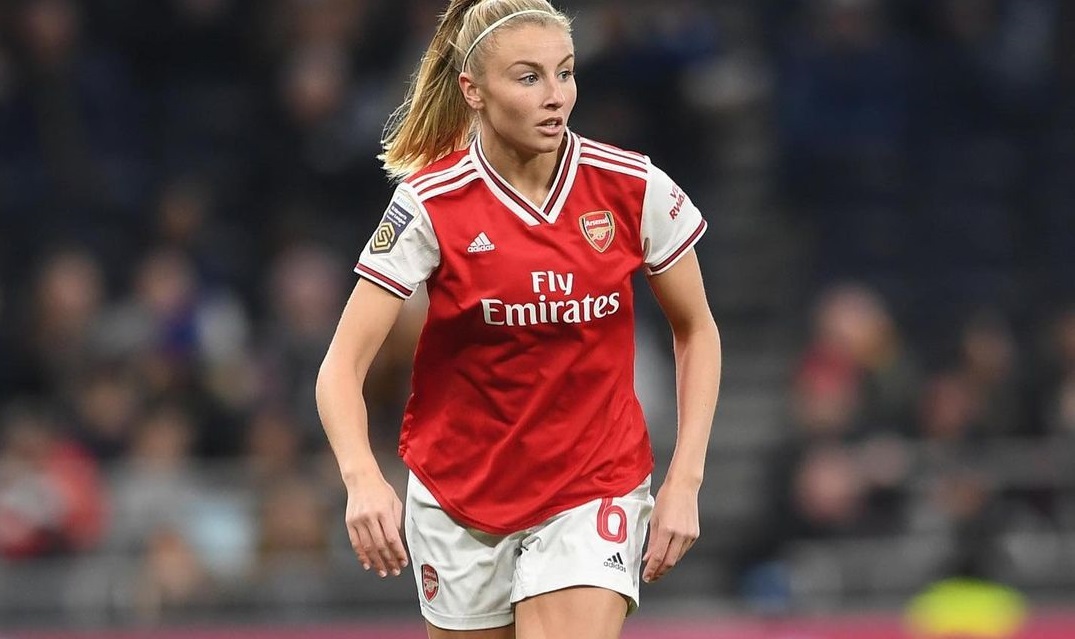 Leah Williamson made her senior team debut in 2014, as she came on as an 81st-minute substitution for Rachel Yankey in Arsenal's 0–2 defeat to Birmingham City in the UEFA Women's Champions League quarter-final. She won her first major title, the 2014 FA Women's Cup with Arsenal on June 1st. On July 13, 2014, Leah Williamson netted her first professional goal for Arsenal in a 4–0 win away against Millwall Lionesses in the League Cup, while later the same year, on September 4th, she scored her first league goal against Chelsea. She made 12 appearances in the 2014 FA Women's Super League and at the end of the 2014 season, she was named the League Cup Player of the Year.
In 2015, Leah Williamson won the England Women's Youth Player of the Year award and later the same year was named the 2014–15 PFA Young Women's Player of the Year. In 2015, she signed her first professional contract with Arsenal, where she plays until now.
Leah Williamson has a total of 166 appearances and 10 goals for Arsenal. She was the champion of the FA WSL in 2018/2019, the winner of the FA Women's Cup in 2013/2014 and 2015/2016, as well as the winner of the FA WSL Cup in 2015 and 2017/2018.
Leah Williamson photos