Rebecca Knaak is a German soccer player, who plays for the Swedish team FC Rosengard. She has also played for the youth national team of Germany.
Rebecca Knaak was born on June 23, 1996, in Adenau, Germany. She started playing football at an early age and developed her skills at the local SV Reifferscheid.
At the age of 15, Rebecca Knaak received a professional contract with SC 07 Bad Neuenahr, where she had previously been active as a youth too. She debuted for the second team in the 2nd Bundesliga against FFC Niederkirchen. She made her Bundesliga debut on October 28, 2012, in a 0-0 draw against VfL Sindelfingen, coming on as a substitute in the 88th minute.
For the 2013/2014 season, Rebecca Knaak signed a contract with Bayer 04 Leverkusen. On November 16, 2014, she scored her first Bundesliga goal in a 5-1 win against SC Freiburg. For the team, she has 56 appearances and 4 goal.
On March 2, 2017, Rebecca Knaak announced her move to league rival SC Freiburg. In the team, she played four seasons and had a total of 86 appearances and 9 goals.
On January 2022, Rebecca Knaak signed a 3-year contract with FC Rosengard to play in the Swedish league. With the team, she became the champion and winner of the Swedish cup in 2022.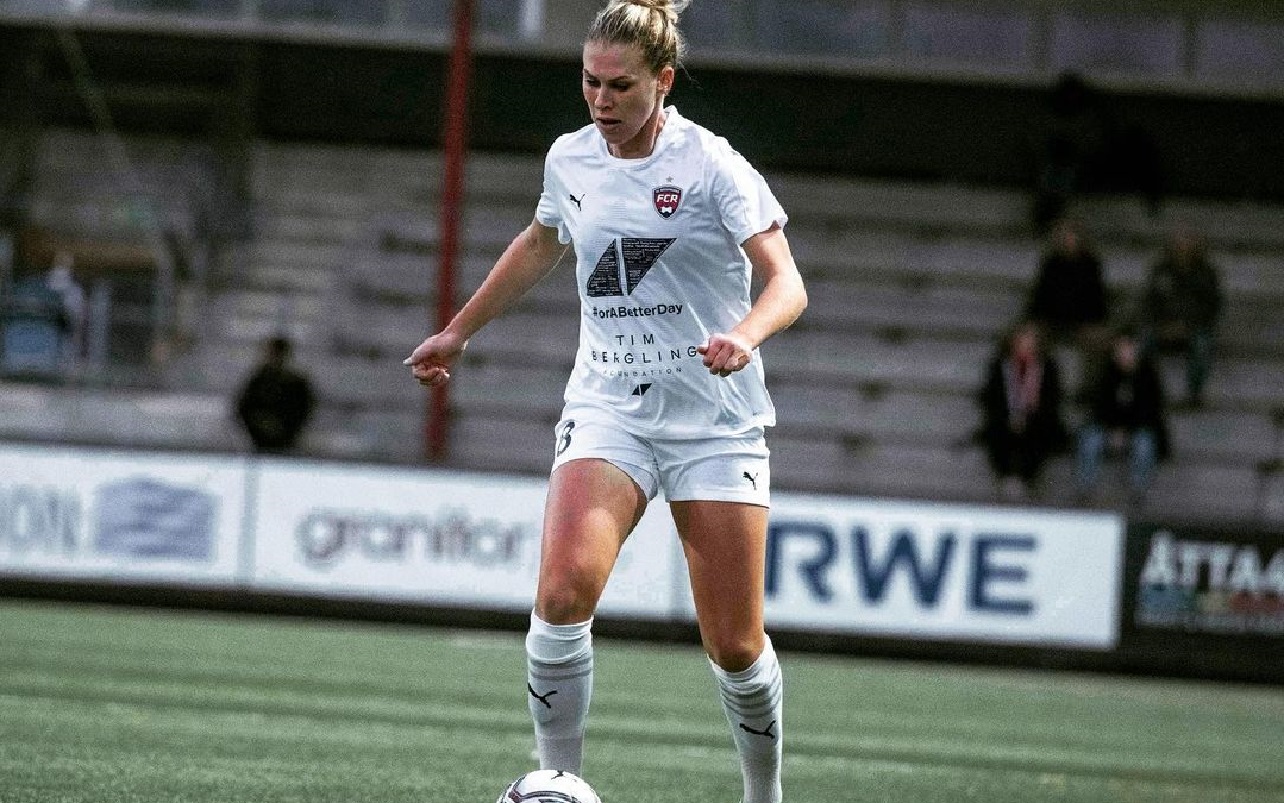 At the international level, Rebecca Knaak has been through the junior selections of the German national team since 2010. With the U-16 national team, she took part in the Nordic Cup tournament in 2012, where they finished fifth. That same year she was part of the squad for the U-17 World Cup in Azerbaijan, where the team lost to North Korea in the semi-finals and finished fourth. At the World Cup, Rebecca Knaak scored three goals.
On August 10, 2013, she made her debut for the U-19 national team, with which she took part in the European Championships in Wales and reached the semi-finals there. In March 2014 she made her debut for the U-20 national team as part of the "Six Nations Tournament" in La Manga. With this she also took part in the U-20 World Cup held in Canada from August 5 to 24, 2014, and played all six tournament games, scoring in the quarter-finals against the hosts and in the final against Nigeria's World Champion selection. With the U-19 national team, she took part in the European Championship held in Israel from July 15 to 27, 2015, and also played all three group games and the semi-finals, in which they lost 4-2 on penalties against Sweden.
In September 2015, she was called up to the senior national squad for the first time after Josephine Henning had to pull out due to injury.
Rebecca Knaak photos