Lindsey Horan is an American professional soccer player for Olympique Lyon Feminin and the United States women's national soccer team. She was named NWSL MVP in 2018 with the team of Portland Thorns FC and won the UEFA Women's Champions League in 2022 with Olympique Lyon Feminin.
Lindsey Michelle Horan was born on May 26, 1994, in Golden, Colorado, United States. She started playing soccer with the youth team Colorado Rush. At the age of 15, she was one of the youngest players on the United States under-17 women's national team. Lindsey Horan scored 12 goals in nine games leading up to the North American/Central American/Caribbean U-17 tournament in Costa Rica.
Although Lindsey Horan had the scholarship to play for North Carolina, she decided to bypass the college and signed with the French club Paris Saint-Germain in 2012. She scored 46 goals in 58 appearances for the French club.
In 2016, Lindsey Horan returned to the USA and signed with Portland Thorns of the NWSL. She changed her role to central midfield in a position similar to her national-team role. In 2017, after a 14–5–5 league record for 47 points and a second-place finish, the Thorns defeated the Orlando Pride 4–1 in a playoff semi-final. In the championship match, Portland faced the NWSL Shield-winning North Carolina Courage with Lindsey Horan scoring the only goal and was named NWSL Championship MVP.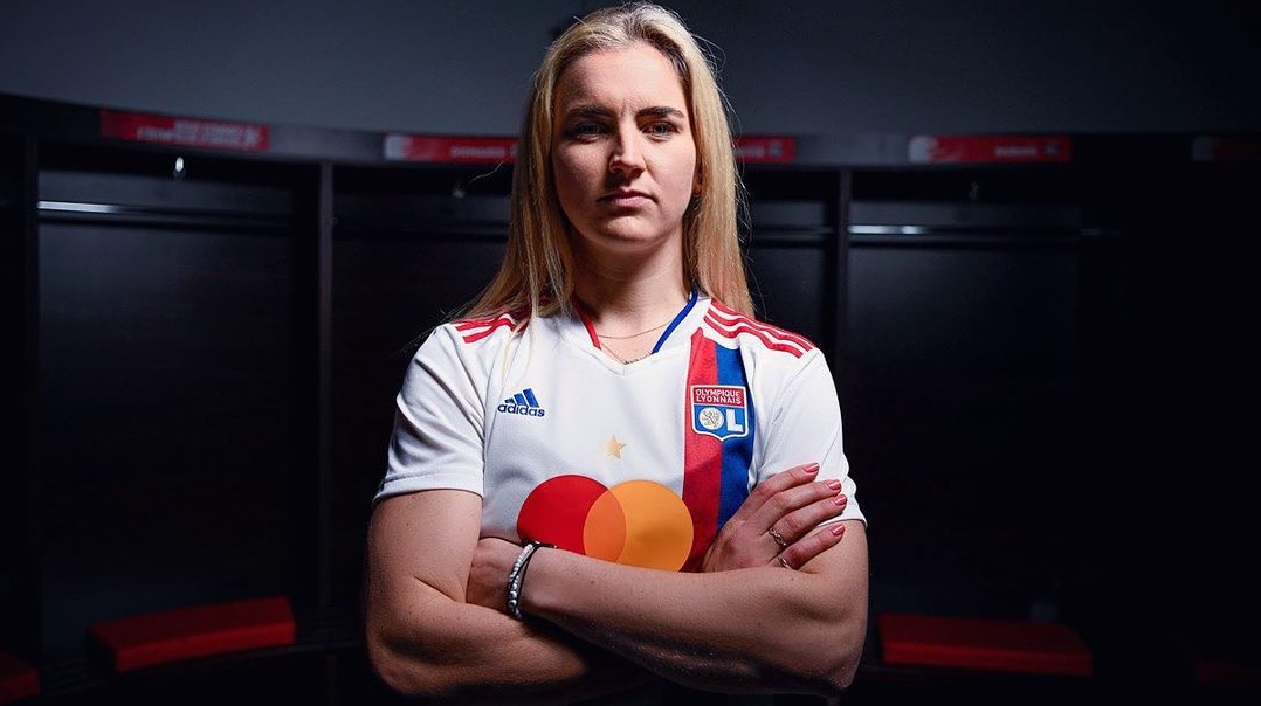 Lindsey Horan was named Player of the Month for July 2018, she scored three goals in July, helping the Portland Thorns to a 3–0–0 record for the month. She was named the 2018 NWSL Best XI, and on September 21, 2018, she was named the 2018 NWSL Most Valuable Player.
In 2020, Lindsey Horan was a key player in helping Portland Thorns win the Fall Series and the associated Community Shield, and in 2021, did the same for the Thorns' winning the NWSL Challenge Cup, the Women's International Champions Cup, and the NWSL Shield.
In 2022, Lindsey Horan joined under load to the roster of the French team Olympique Lyon Feminin. With the club she won the UEFA Women's Champions League, scoring 2 goals.
At the international level, Lindsey Horan has more than 125 matches for the senior team. She was named to the senior team roster for the 2013 Algarve Cup. She debuted on the group stage of the tournament. She also played for the 2019 FIFA Women's World Cup, scoring her first World Cup goal in the opening game against Thailand. On January 31, 2020, she scored her first career hat trick against Panama in the 2020 CONCACAF Women's Olympic Qualifying Championship. On July 24, 2021, Horan played her 100th match for USWNT and scored a goal in a 6–1 win over New Zealand in the Tokyo 2020 Olympics.
Lindsey Horan photos