Alexia Putellas is a Spanish footballer, currently playing in the female Primera Division for FC Barcelona, with which she has played the Champions League, won four league titles and two Spanish Cups. She previously played for RCD Espanyol and Levante UD. She won Ballon d'Or twise in 2021 and 2022.
Alexia Putellas was born on February 4, 1994, in Mollet del Valles, Catalonia, Spain. She spent a year in Barcelona's youth academy and then spent four years in Espanyol's youth academy until her full first-team debut in 2010.
Alexia Putellas was a part of the Espanyol squad that won the 2010 Copa de la Reina in a 3–1 win vs Rayo Vallecano. In 2011, she started in the final of the Copa de la Reina de Futbol for Espanyol, where they lost in extra time from Barcelona. In the period 2010–2011, Alexia Putellas played 24 matches for Espanyol and scored 3 goals.
In 2011, she signed with Levante for two years. She played 34 matches and scored 15 goals.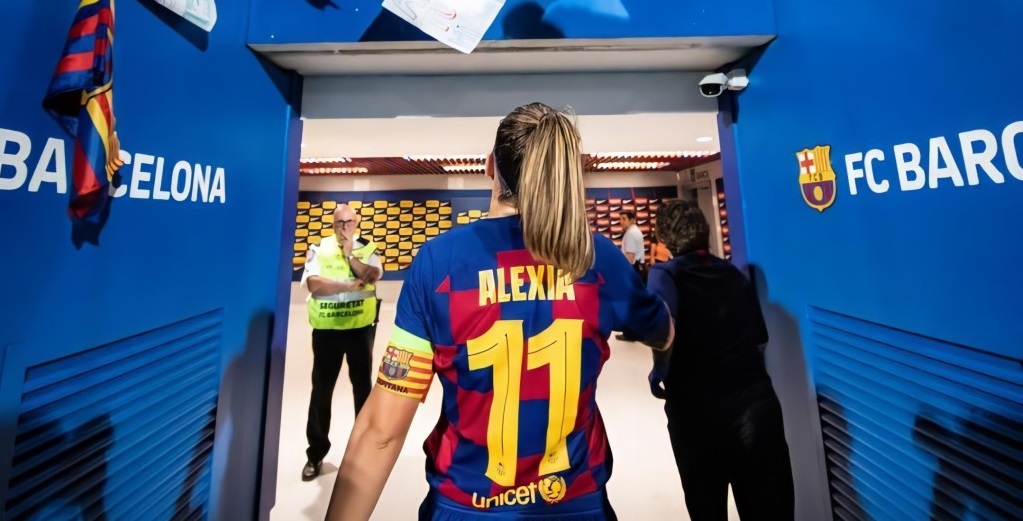 In 2012, Alexia Putellas returned to Barcelona FC and is currently the club's second captain. Since the start of her career, she had played 198 matches and scored 77 goals. In the 2016–2017 season, Barcelona reached the semi-finals of the UEFA Women's Champions League for the first time in the club's history. They were knocked out 5–1 on aggregate by Paris Saint Germain, where Alexia Putellas started both matches.
In the 2018–2019 season, she regularly started in midfield as they made it to the final of the UEFA Women's Champions League for the first time in the club's history. Alexia Putellas started both games versus Bayern, where Barcelona won 2–0 on aggregate. On May 18, 2019, Alexia Putellas started in FCB Femeni's first-ever UWCL final versus Lyon, who went on to win the match 4–1. She ended the season as Barcelona's top scorer in the league with 16 goals and overall with 18 goals.
Alexia Putellas Hot & Sexy Photos